Kunst im öffentlichen Raum | Art in public space
Der Bezirk Marzahn-Hellersdorf hat einen hohen Bestand an Kunstwerken im öffentlichen Raum.
The Marzahn-Hellersdorf district has a large number of works of art in public spaces.
Marzahner Geister | Marzahn ghosts
Die Skulpturen "Marzahner Geister" sind ein Projekt, von Christine Gersch und Schüler*innen einer Grundschule, in Marzahn-Nord.
The sculptures "Marzahner Geister" are a project by Christine Gersch and students from a primary school in Marzahn-Nord.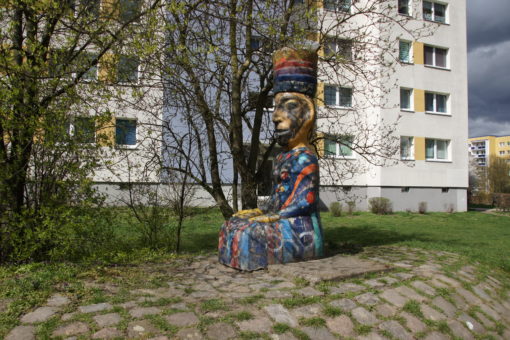 Berlin Mural Fest
Im Rahmen des Berlin Mural Fest entstanden 2019 mehrere große Kunstwerke in Marzahn.
As part of the Berlin Mural Fest, several large works of art were created in Marzahn in 2019.
1UP Märkische Allee 160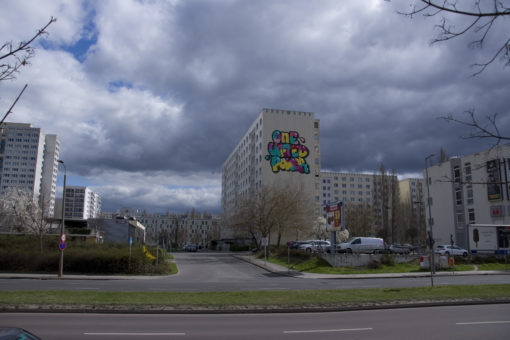 Akut Märkische Allee 164 & Adry del Rocio Märkische Allee 158
"Zuhause ist dort, wo das Herz ist." Dieses Kunstwerk widmete die Mexikanische Künstlerin Adry del Ricio allen Menschen, die ihren Herkunftsort verlassen mussten.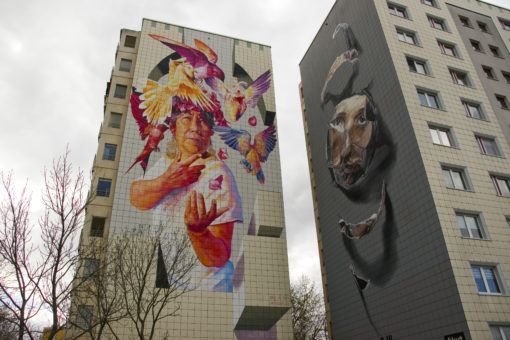 #blueyellowjam
In der Nähe des S-Bahnhofs Poelchaustraße haben wir ein aktuelles Graffiti entdeckt.
We discovered a recent piece of graffiti near the Poelchaustrasse S-Bahn station.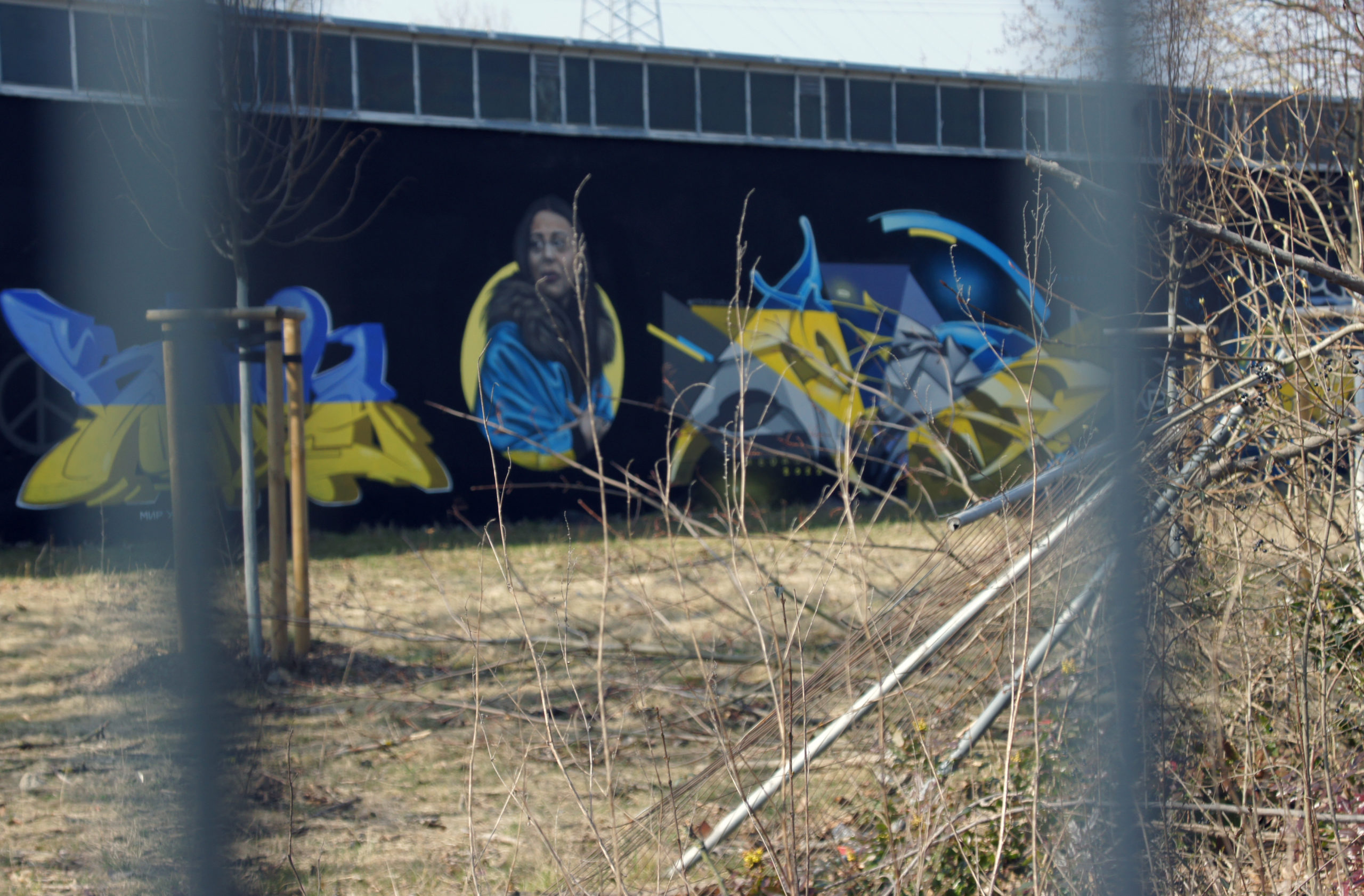 Skulptur Schutz vor Feuer
Vor dem Eingang der Feuerwehr steht eine 8 Meter hohe Stele aus Edelstahl. Sie stellt in stilisierter Form von unten und von oben greifende Arme als helfendes und schützendes Prinzip dar. Die in der Mitte befindliche drehbare Kugel zeigt einen sogenannten Vielflächner, der das Leben symbolisiert. An zwei Seiten steht "Schützen was des Volkes Hände schaffen".
In front of the entrance to the fire brigade there is an 8 meter high stele made of stainless steel. In stylized form, it depicts arms reaching from below and from above as a helping and protective principle. The rotating sphere in the middle shows a so-called polyhedron, which symbolizes life. "Schützen was des Volkes Hände schaffen" (Protect what the people's hands create) is written on two sides.